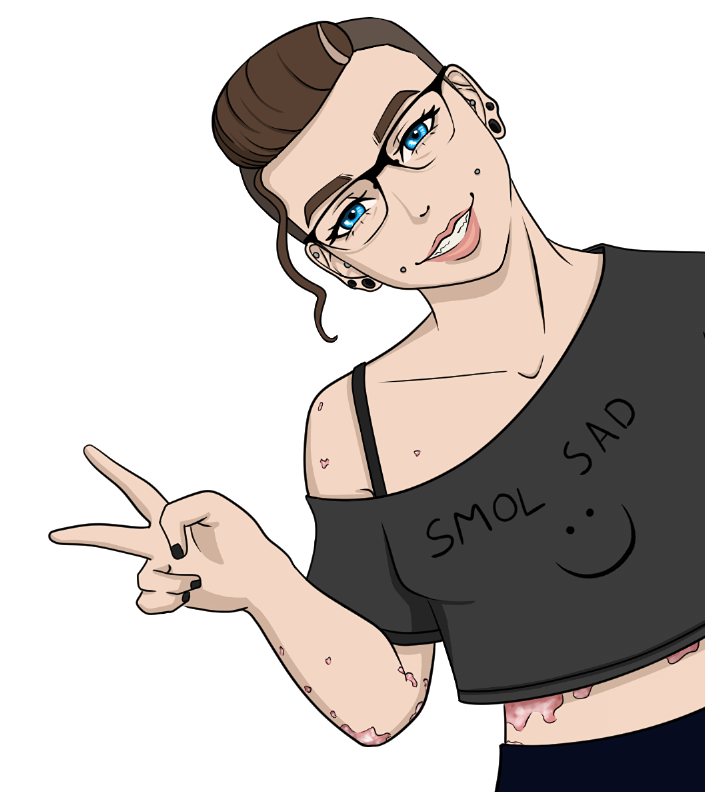 Hi, I'm Ingfrid N. Karlsen. I'm 25 years old. I have a bachelor's degree in Multimediatechnology and -design, and I am currently getting my master's degree in Multimedia and Educational Technology.
About this webpage:
I created this website way back when I first started studying for my bachelor's degree. It's been mainly unused, due to not really knowing what to do with it. I have figured it out now! I'll be sharing my drawings and other creative creations. I'll also make a part of this website dedicated to sharing what I've learned and done at university, both through my bachelor's and master's degree.
More about me:
If you have clicked on any of my drawings, you might have spotted that I'm really into Dungeons and Dragons. I've also tried playing other RPGs such as Cypher, which I found really fun as well. I also enjoy making small comics, memes and animations.
Other than that, I have a growing interest in VR. Due to this, I've started making clothing and models in VRoid Studio, and improved/optimized them in Blender. I plan to invest more in VR. But as of now, I don't own a VR headset so I'm limited in what I can explore.
Contact me:
On social medias: instagram or twitter*
Through my e-mail: ink-96@hotmail.com
*Note that my social medias are listed on the bar to the top left of the page.